Transpoco Locate: How do I add a new vehicle?
How to request the addition of vehicles to SynX Locate.
Click on your name in the top right of the screen and select 'Settings' from the drop-down menu.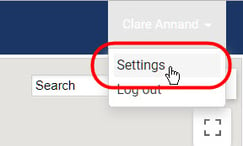 The settings menu will open.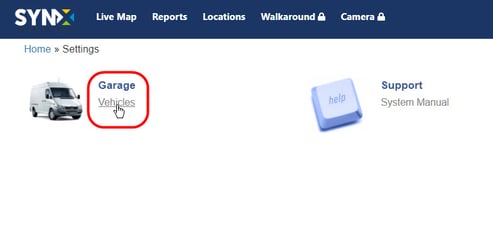 Click on Vehicles and the list of vehicles and their details will open.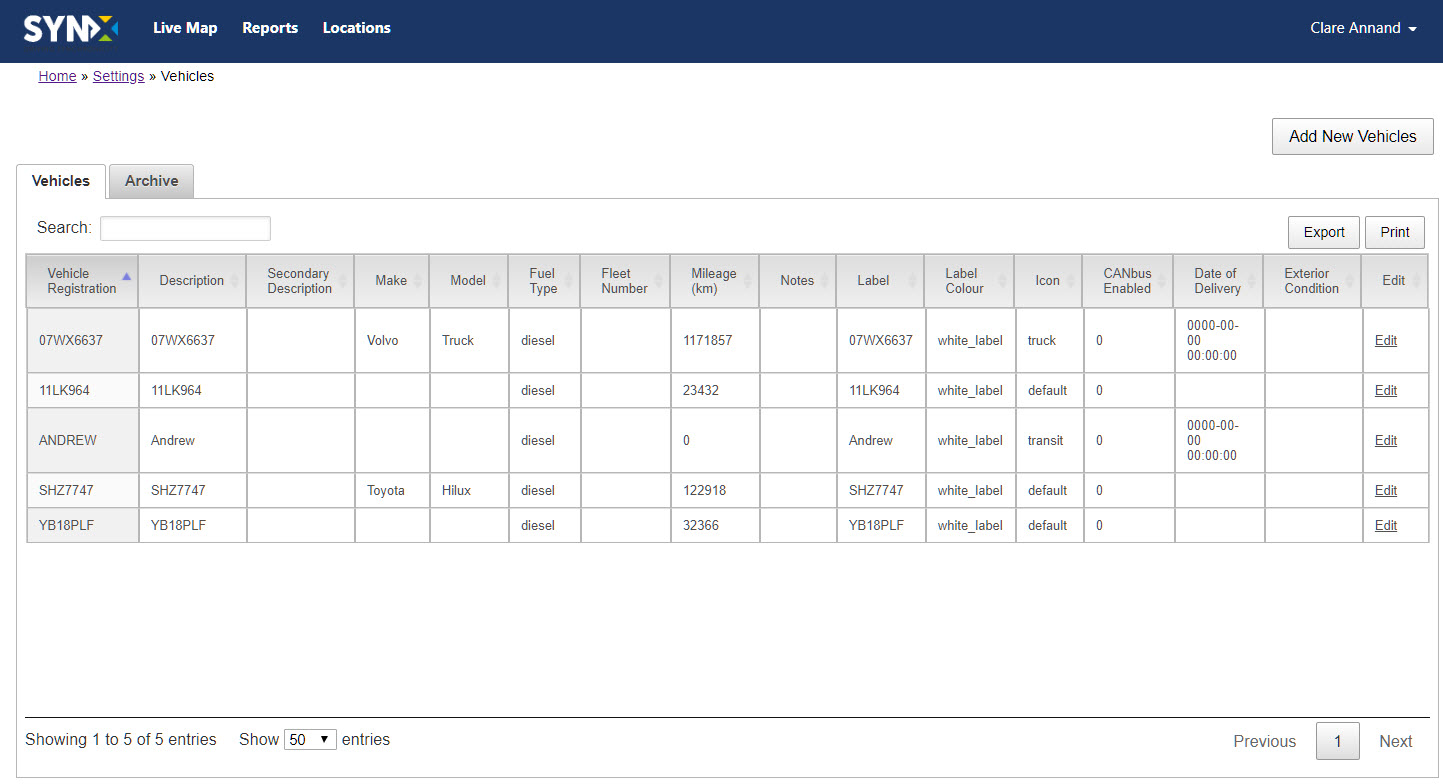 Click on Add New Vehicles.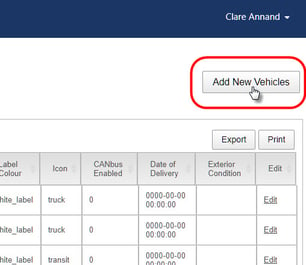 The SynX Self Service webpage will open.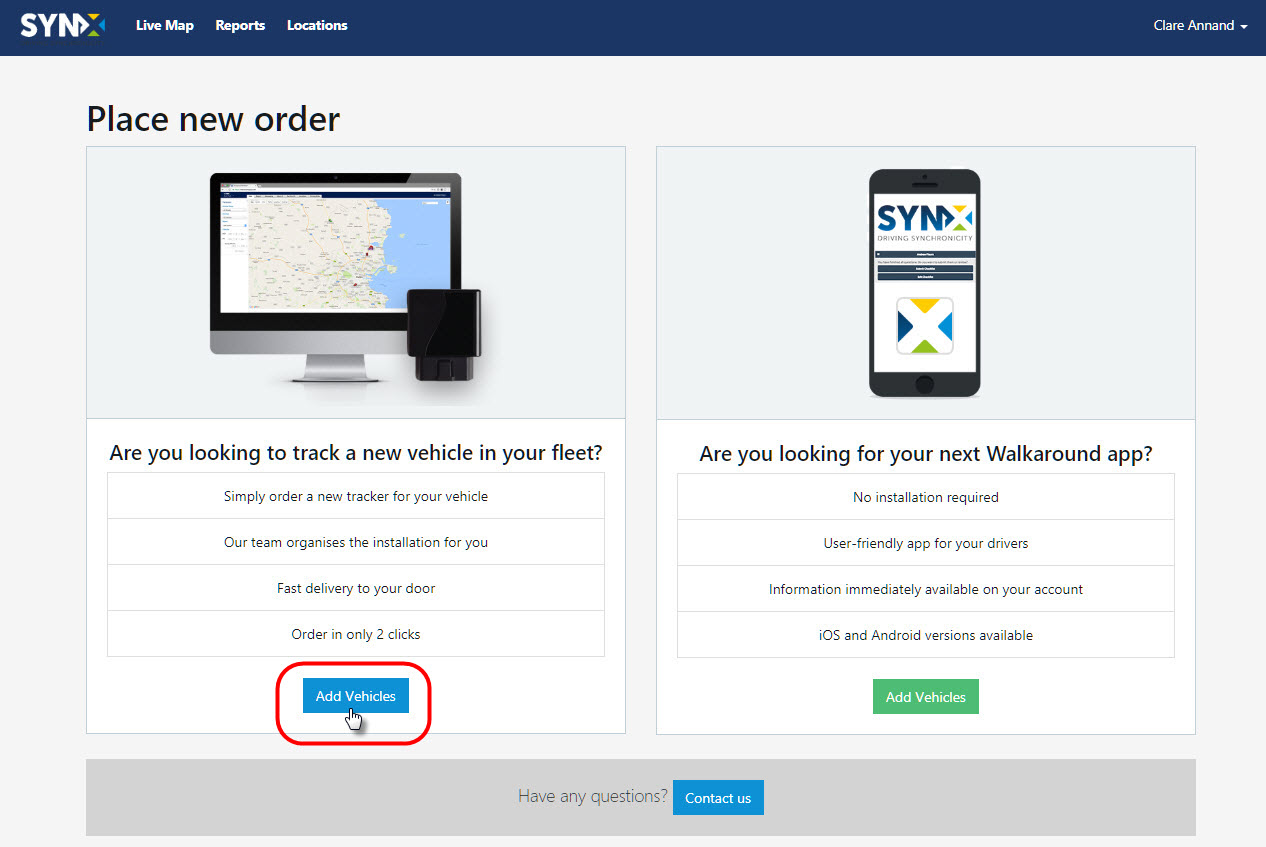 Click on blue Add Vehicles.
Type in the text box the number of vehicles you wish to add to your account.

Click on Submit Order.