Transpoco Locate: How do I create a Last Location Report?
See your vehicles in real-time on the map and in a report in SynX Locate.
This report differs from the others as it is capturing real-time information so the dates cannot be changed.
Ensure you are in Live Map view.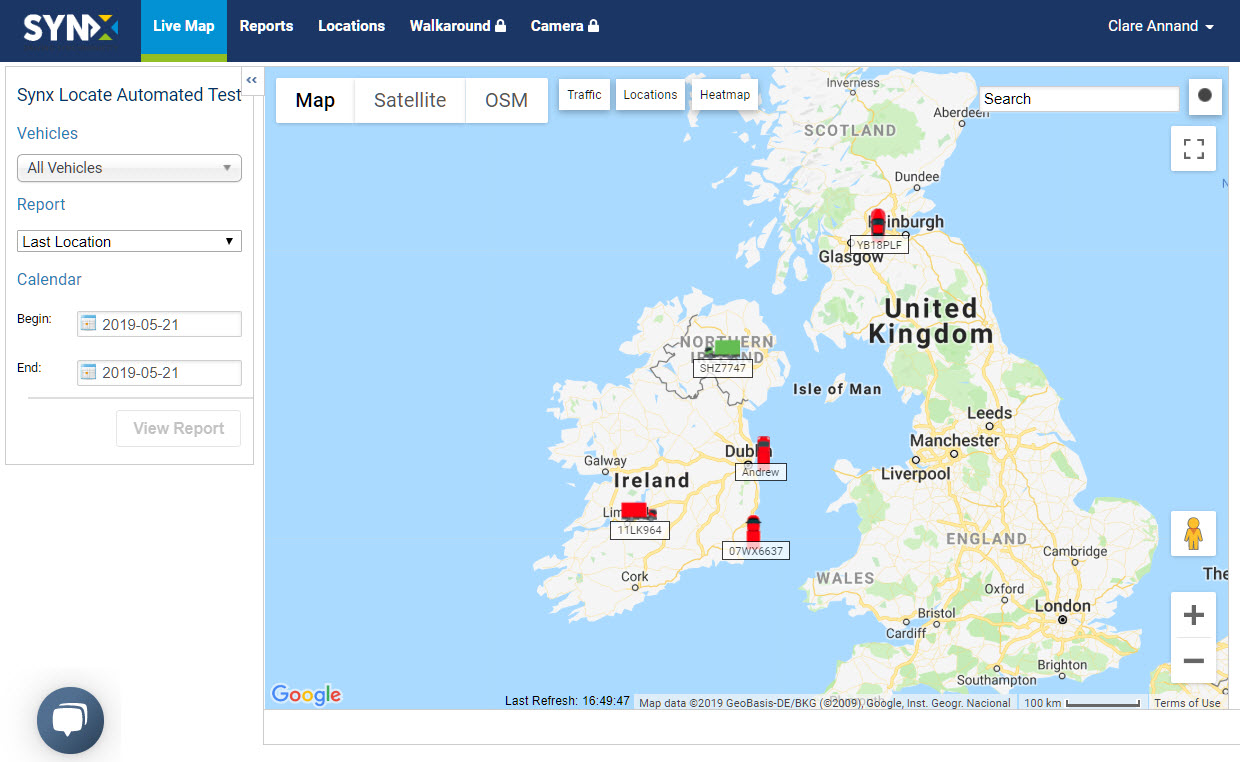 Select the Vehicle(s).
Select 'Last Location' from the Report drop-down list.
Select Reports from the header menu and the real-time data will appear in a table.

The standard information contained in this report is:
Vehicle: Vehicle name/number
Date/Time: Time of last update
Location: Location at last update
Speed: Speed at last update
Engine: Engine current status, On/Off
GPS Odometer: GPS-based mileage counter at last update
GPS Signal: Indication of current GPS signal strength
GSM Signal: Indication of current GSM signal strength