How do I view or edit my user details?
Users with sufficient permissions can view and change their own profile details, and those of other users.
Click next to your name in the top right of the screen (on the 'Settings' option) and a drop-down menu will be displayed. Then click on Users and the list of all users in your organisation will open.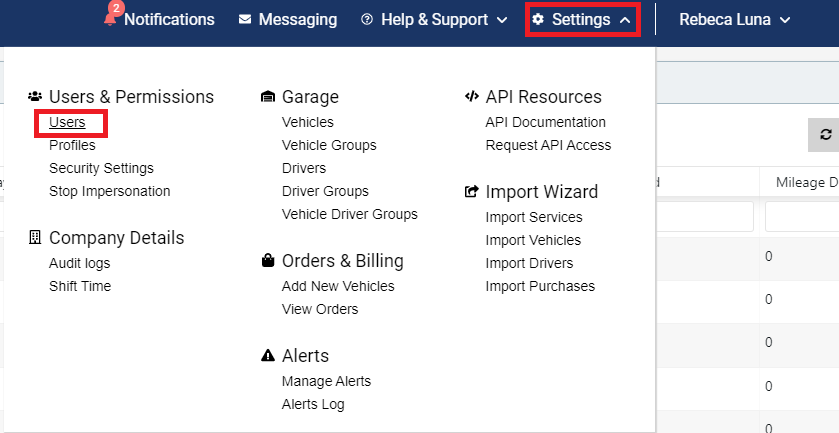 The system will display the list of users. At a glance, you will be able to see Names, Emails, Profiles, Vehicle Groups which each user has access to and confirmation status (if that user has logged in already or not).
To edit an user, click on the Edit button for the specified user.

The Update User panel will open. Change the user details you want and click on 'Update User' at the bottom to confirm your changes.