How to view your vehicles' details in SynX Locate.
SynX holds details of all your vehicles in a database, which you can add to and amend yourself.
Click on your name in the top right of the screen and select 'Settings' from the drop-down menu.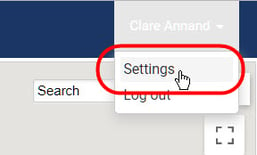 The settings menu will open.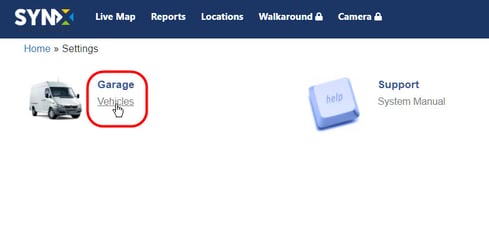 Click on Vehicles and the list of vehicles and their details will open.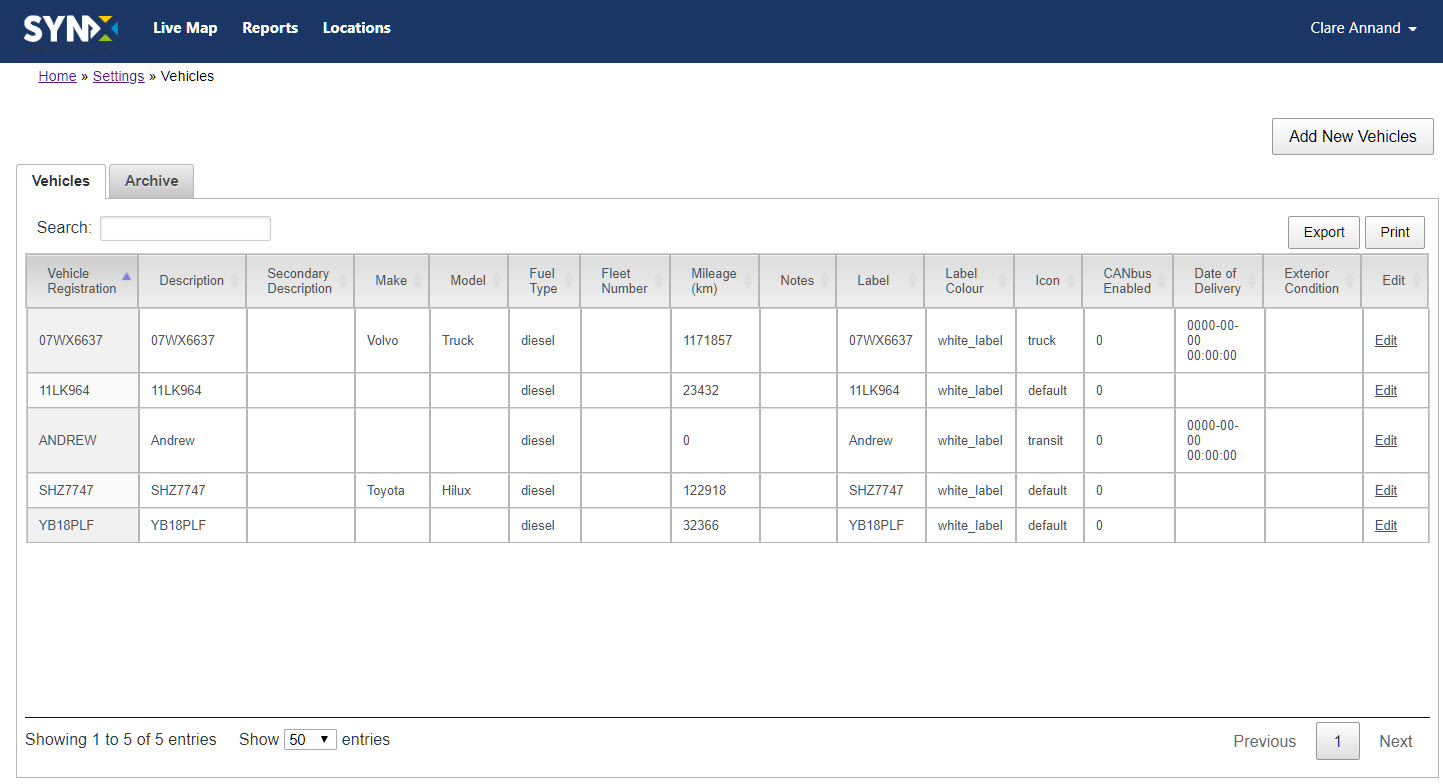 The standard information contained in this table covers the following:
Vehicle registration: Vehicle number plate (required)
Description: Secondary description (required)
Make: Make of vehicle
Model: Model of vehicle
Fuel Type: Petrol/diesel/electric
Fleet Number: Vehicles can be included in separate numbered fleets
Mileage (km): GPS-based mileage counter at last update
Notes: Free text box for any other information to include
Label: What will appear with the vehicle icon on a map, e.g. registration
Label Colour: Drop-down list of different colours for the label
Icon: Drop-down list of different vehicle types, e.g. truck, bus
CANbus enabled: Yes/No
Date of Delivery: Pop-up calendar for date selection
Exterior condition: Free text to add information
Edit: See Edit a Vehicle
To export the data as .csv or .xls format, click on the Export icon on the right-hand side.
The system will ask you to select a destination for the file and the file will be saved on your system.
To print the data, click on Print on the right-hand side.
Select 'landscape' for Layout in the print settings.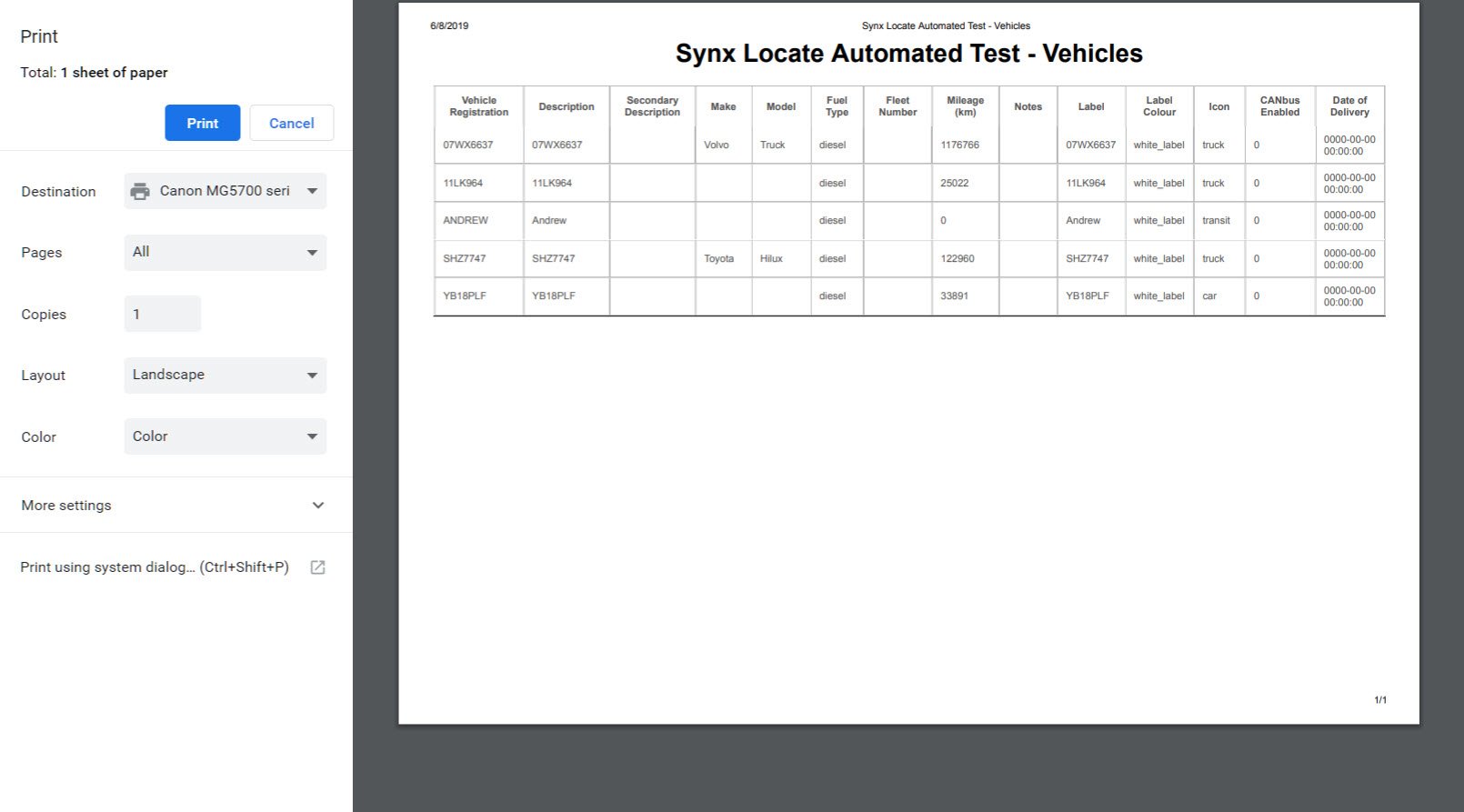 Archived vehicles
Any vehicles that are taken out of use are moved to the archive, so the information is still available but the vehicles will not be included in any reports.
To view archived vehicles, click on the Archive tab.