Walkaround Checks: How can I be alerted about vehicle checks?
Exception reporting can be set up so selected recipients can be alerted about any defects found or when a vehicle has been driven without a check.
From within the Walkaround module, click on Alerts in the left-hand menu.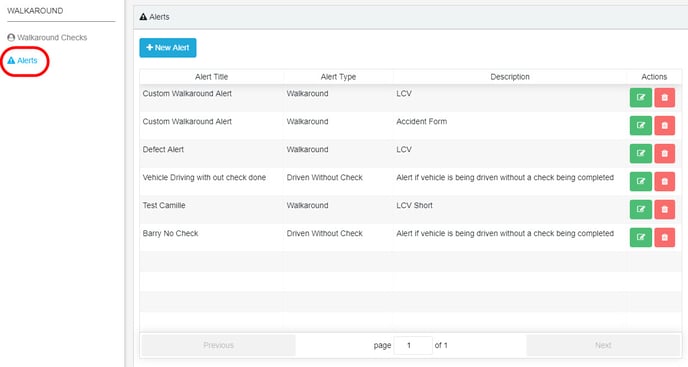 The information contained in this table contains the following details of customised alerts created on the system:
Alert Title: Descriptive name given to the alert
Alert Type: Currently 'Walkaround' and 'Driven without Check'
Description: What the alert is for
Actions: Modify or delete the alert
The two types of alert that can be set up are:
Note: The "Driven without check alert" is triggered when speeding is above 30km/h.