Walkaround Checks: How can I be alerted about vehicle checks?
Exception reporting can be set up so selected recipients can be alerted about any defects found or when a vehicle has been driven without a check.
From within the Walkaround module, click on Alerts in the left-hand menu.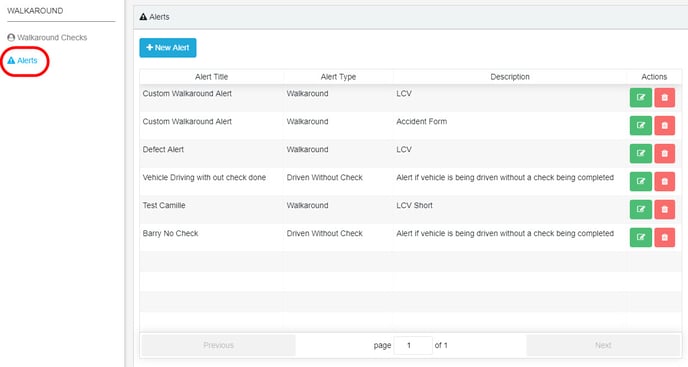 The information contained in this table contains the following details of customised alerts created on the system:
The two types of alert that can be set up are:
Note 1: The "Driven without check alert" is triggered when speeding is above 30km/h.
Note 2: You can check the box to send the email alert directly to the driver when the driver is identified in the alert. If it's an unknown driver, no driver will receive the alert. If the user who was set to receive the alert doesn't have access to the driver, the driver's name will be displayed as 'no access to driver's data'. But the driver will still receive the alert by email.