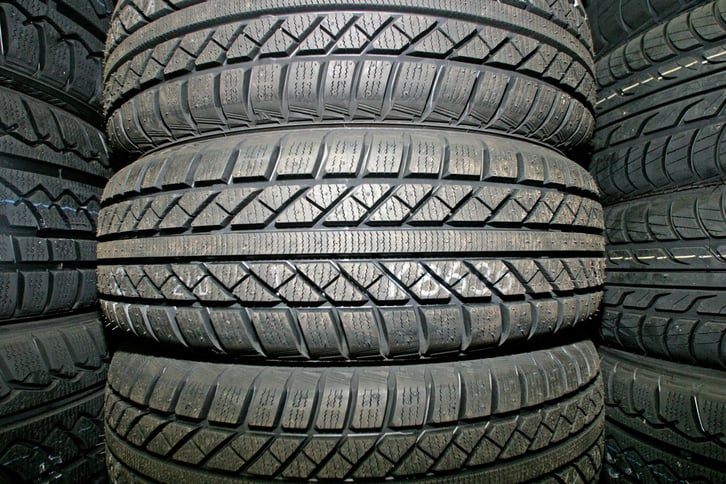 Operating a safe and healthy fleet begins with regular maintenance and daily checks that include the mandatory tyre inspection. But how many fleets do actually carry out tyre pressure checks, follow a tyre pressure guide or think about tyre replacement advice when inspecting tyres? How many really do carry out what is known as 'best practice'?
We would like to share an interesting infographic on tyre checks, including important aspects that have to be considered when taking care of tyres and explaining why tyre maintenance cannot be overlooked. Here it is:

Although this infographic was created by Titan, a tyres manufacturer, following the recommendations made for car tyres by the Australian Government, it is still perfectly applicable for fleets at a global level.
The infographic examines the reasons why properly maintained tyres are fundamental for vehicle safety and efficiency. So let's remind ourselves of the fleet checks— and here are the 4 reasons why you should have regular tyre checks:
1. Safety—under-inflated or badly maintained tyres can lead to breakdowns or can even make drivers lose control of their vehicle.
2. Handling—improper tyre inflation or maintenance can lead to issues with handling, affecting acceleration, cornering or braking, and, again, causing potential safety issues.
3. Wear and tear—if tyres are not regularly maintained they can deteriorate more quickly… If you're looking to save money on maintenance, think again: you will only incur more expense down the line because of premature wear and tear on the wheels.
4. Fuel economy—if tyres do not have the correct pressure and tread you will consume more fuel.
The infographic examines two parameters that actively have to be considered if you are going to check your tyres properly: tyre pressure and tread. But we should also add wheel alignment to the list.
If you need further assistance regarding the checking of tyres, you can find useful information in these blog posts dealing with how fuel savings begin with tyre checks and also how to organise a tyre management program. For more practical assistance on fuel savings and on how to set up vehicle and tyre checks, contact SynX to learn about all the technical solutions we offer!