Telematics provider Transpoco has just ratified a strategic partnership in France with waterless car-wash company Ecowash. The official signing of this partnership took place on the 16th of March, 2017 at the Irish Embassy in Paris. Transpoco was in fact on that occasion one of the Enterprise Ireland client companies invited to sign agreements with French firms during a trade mission led by Minister for Social Protection Leo Varadkar.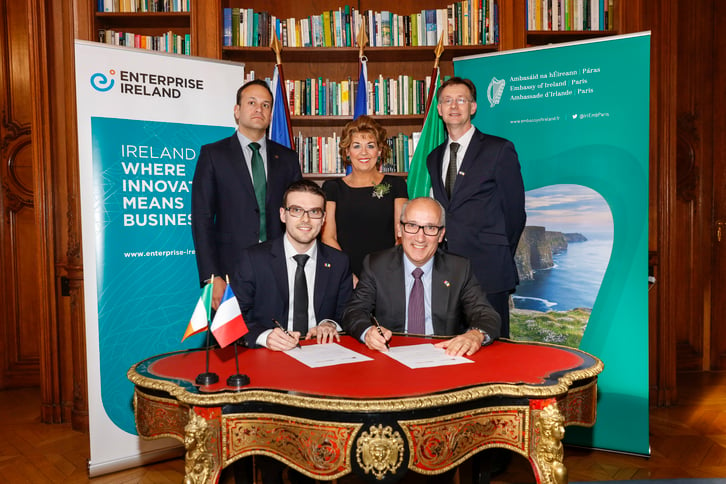 Left to right: Irish Minister for Social Protection Leo Varadkar, Ambassador Byrne Nason, Leo McAdams Divisional Manager ICT & International Traded Services at Enterprise Ireland, Guillaume Hernoux, Head of Channel at Transpoco, Olivier Couly, CEO at Ecowash signing the agreement in Paris.
On this day in March 2017, the representatives of Enterprise Ireland, a Government agency supporting Irish businesses and their expansion in the global markets, and Minister Leo Varadkar met Ecowash CEO Oliver Couly and Transpoco's Head of Channel Guillaume Hernoux in Paris at the Irish embassy, while also looking forward to the celebrations for St. Patrick's the following day.


Ecowash, currently promoting the product "Wash&Check", which combines an eco-friendly vehicle wash with a vehicle check reporting on status of the vehicle and possible sources of costs directed to end-users, will provide with Transpoco a cutting-edge solution for fleets consolidating the data obtained in the washing process. The solution, born from the joint work of Ecowash and Transpoco, is called "Wash&SynX" and combines all the advantages of fleet management software with those of a green vehicle wash. In particular, Wash&SynX will allow fleet managers to optimise the management of their vehicles, their maintenance and vehicle checks procedures as well as offer enhanced security for their staff.


The partnership was formalized in October 2016 and both companies recently took part in the international event "Rencontres Flotauto" held in Paris on the 9th of March, 2017. Ecowash and Transpoco had a joint stand at the event where more than 170 exhibitors took part and was attended by around 3000 professionals.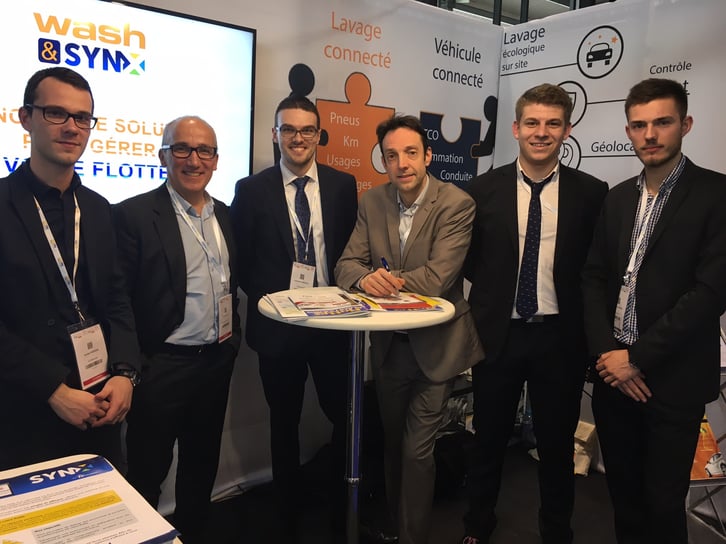 Left to right: Jordan Herisse, Franchise Manager at Ecowash, Olivier Couly, CEO at Ecowash, Guillaume Hernoux, Head of Channel at Transpoco, Christophe Guegan, Commercial Director for Transpoco France, Maxime Piveteau and Corentin Leclercq, Channel Managers at Transpoco at the Flotauto event in Paris.
According to Leo McAdams, Enterprise Ireland's director of international sales and partnering, "France is a critically important market and Enterprise Ireland continues to support Irish companies with global ambition to exploit business development opportunities in the French market to sustain export growth in 2017."