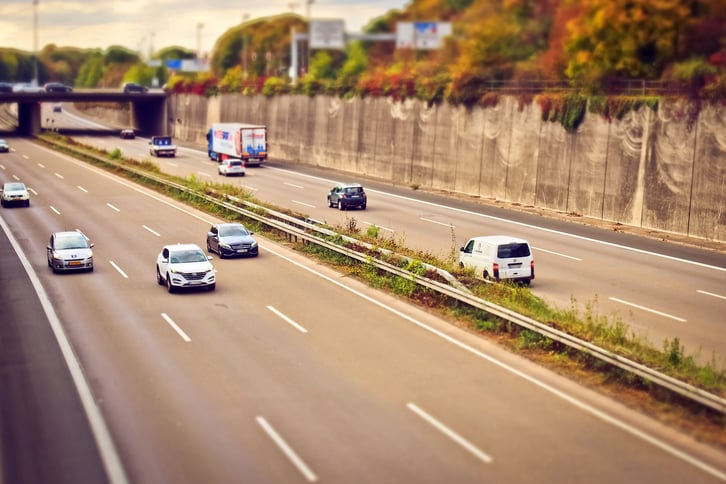 By the end of 2016 a new record was set for the automotive market, particularly for fleet and business vehicles: the total number of annual registrations of vehicles has climbed to 2.7 million in the UK, following a continuous growth trend that has characterised the last 5 years. In Ireland, the total number of new vehicle registrations for the year 2016 (146,672) finished 17.5% up from 2015 (124,804).
As mentioned previously, the growth was mainly due to a surge in fleet and business vehicle registrations which in the UK totalled 1.48 million, up from the 2015 figure of 1.42. In Ireland, according to official statistics released by the Society of the Irish Motor Industry, the growth was 18.3% higher for Light Commercial Vehicles (LCVs). Heavy Goods Vehicle registrations in Ireland for 2016 were also up by 31.3% (2,873) compared to the previous year (2,188).
Throughout 2016 in the UK, every month registered a growth in sales except December which was probably down to the fact that the month is a festive one, with slower business in general. Ireland instead experienced a particularly successful December, with registrations up 45% (499) compared with the same month in 2015 (344).
Among the all the data drawn from the UK market, it is interesting to note that diesel and petrol vehicles continue to be the most popular vehicles, with diesel's market share at 47.7%, but the demand for alternative fuel vehicles has experienced an increase of around 22.2% throughout the year, with plug-in and petrol electric hybrids up 41.9% and 25.1% respectively. The statistics also state that more than 10,000 motorists decided to go fully electric in 2016—a growth of 3.3% in comparison to the previous year. In Ireland, new car registrations for 2016 finished at 146,600 for the full year, making it the highest year for new car registrations since 2008. Despite some slowing in the second half of the year, the numbers are in line with expectations at the start of 2016 and underline the continued growth and buoyancy of the economy.
Despite the uncertainties in the global economy and politics, specifically in the UK with the outcome of the Brexit vote, 2016 proved to be another successful year for the automotive and fleet industry. The great choice of both innovative and high tech models available in the UK market has been able once again to push success and make the car market deliver another great performance. For Ireland, the new 171 registration period sees the industry anticipating a continuation of the strong performance of 2016, and similar registration numbers to last year are being projected.