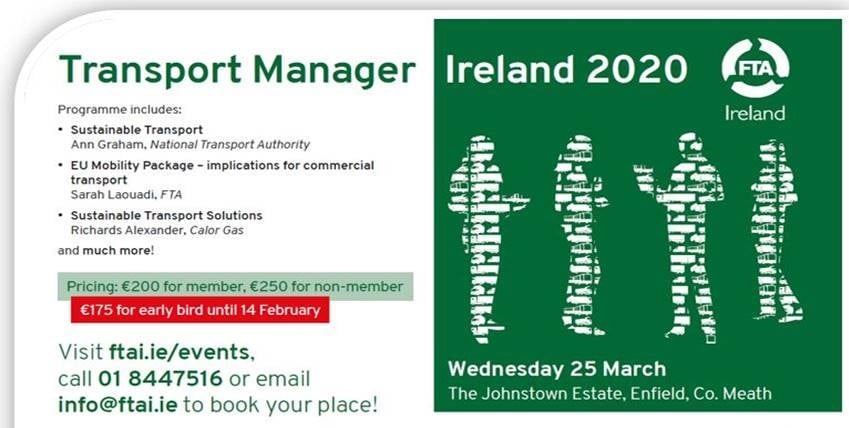 The annual Transport Manager Seminar, organised by the Freight Transport Association Ireland (FTAI) will as usual host representatives from the logistics industry to share best practices on sustainable transport operations.
This year's edition is scheduled for 25 March 2020 at the Johnstown Estate Hotel in Enfield, County Meath, and will focus on the landmark European Green Deal, recently passed through the European Parliament.
During a one-day programme, the seminar will also include an update from Secretary General of the Department of Transport, Tourism &Sport, Graham Doyle, on the work the Department is undertaking to help industry transition to more sustainable operations. The event is sponsored by Brigade Electronics, Bridgestone, The Harris Group, Enprova and EMO Oil with Fleet Transport magazine is once again as official media partner.
Bookings for the event are now open to both FTAI and non FTAI members. If you wish to learn more on the event, call 01 8447516, contact info@ftai.ie or check the website at http://ftai.ie/events/.