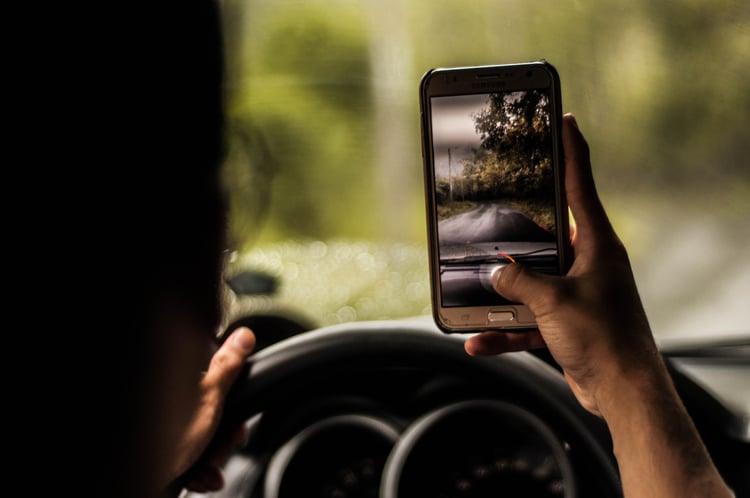 With the global community still getting adjusted to the pandemic and the different lockdown measures taking place or easing all around the world due to the second Coronavirus wave, a worrying trend seems to have emerged. Despite fewer drivers on the roads at the moment of the emergency, it seems drivers feel more at ease while driving so they get more prone to use their mobile phone.
This increased phone distraction has been claimed by different sources. The American study "Be in the Zone — Turn Off Your Phone" noted there has been an increase in motor deaths since April 2020. "During the height of the public health emergency and associated lockdowns, driving patterns and behaviors changed significantly, and drivers who remained on the roads engaged in more risky behavior, including speeding, failing to wear seat belts, and driving under the influence of drugs or alcohol," reads the study. "Traffic data indicates that average speeds increased during the second quarter, and examples of extreme speeds became more common, while the evidence suggests that fewer people involved in crashes used their seat belts."
Recent data analysis from technology provider Samsara across its more than 15,000 fleet customers shows a 20% increase in severe speeding events too. And the analysis of 120,000 unique vehicles by Truce Software also shows that driver distraction has also been climbing sharply during COVID-19, with a 26.5% increase in the number of times drivers attempted to access an app on their device while driving.
And distracted driving unfortunately does not seem to stop with cars, vans and trucks: around 2 weeks ago it was found that the driver of a locomotive, who had 18 years experience, and hit a buffer stop on 23 March near Bromsgrove station, Worcestershire at about 22:43, did it after sending and receiving text messages about how the newly announced lockdown restrictions would impact his childcare arrangements.
It seems COVID-19 is also bringing a distracted driving pandemic: stay on top of the safety of your fleet and remind your drivers how even just a second over the phone can result in danger and injuries. If you want to monitor distracted driving within your fleet, talk to us.
Photo by Marlon Lara on Unsplash