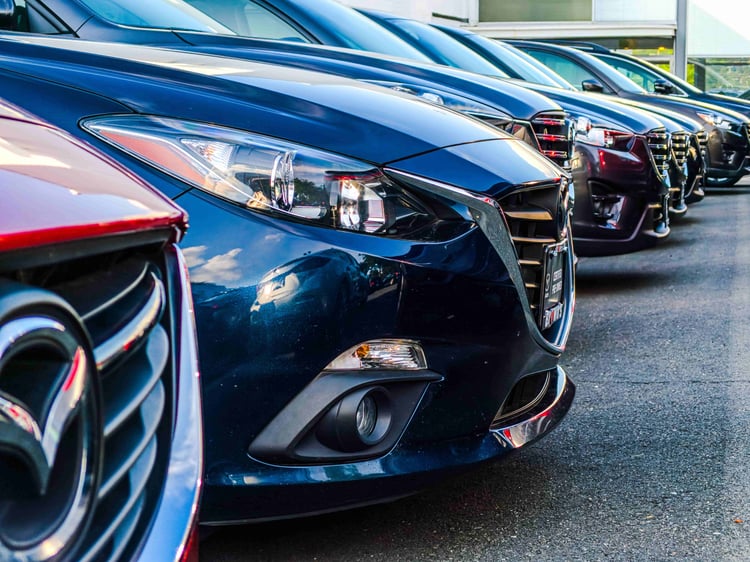 Fleet and business registrations declined by 41% in October, with 47,860 company cars registered compared to 80,523 units in the same month last year, according to new figures released by the Society of Motor Manufacturers and Traders (SMMT).
Overall, there were 106,265 cars registered in the month, a 25% decline on the 140,945 units in October 2020. Fleet and business registrations accounted for 41% of the new car market.
The overall market's monthly performance was the weakest seen since October 1991.
Year-to-date, however, fleet and business registrations are now 1.5% higher, with 739,604 company cars registered compared to 728,467 units last year. Overall, including private registrations, some 1,422,879 cars have been registered.
Looking ahead, the latest SMMT forecast has been revised downward by almost 9% to 1.66 million units, in light of the on-going supply issues and deteriorating economic outlook.
This would see 2021 finish 1.9% or some 30,000 units up on 2020, but some 650,000 units down on 2019's pre-pandemic 2.3 million performance.
A partial recovery, however, is forecast for 2022, with industry anticipating some 1.96 million new car registrations next year.
Mike Hawes, chief executive of the SMMT, said: "The current performance reflects the challenging supply constraints, with the industry battling against semiconductor shortages and increasingly strong economic headwinds as inflation rises, taxes increase and consumer confidence has weakened.
"With next year looking brighter, and even more new models expected, the continuation of this transition will depend on the preservation of incentives that overcome the affordability barrier, and the ability of the public and private sectors to increase public on street charging to allay EV driver concerns."
Photo by Obi Onyeador on Unsplash