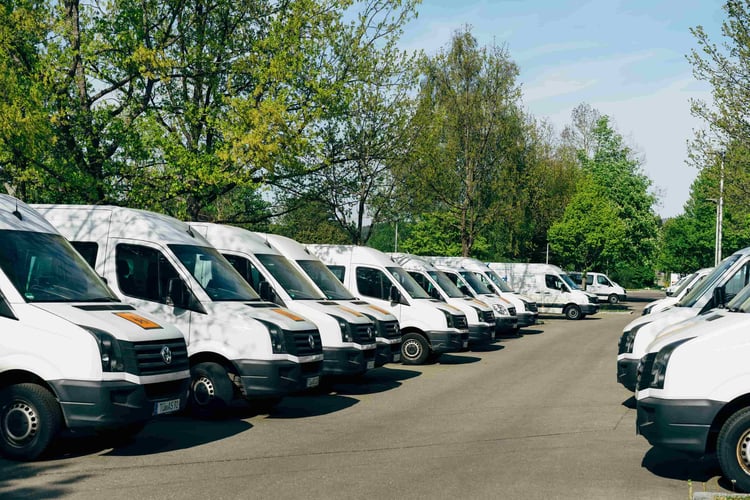 According to a recent article by Fleet News, vans have made-up the top three positions for the most stolen vehicles in 2020/2019.
In both 2020/2019, the Mercedes-Benz Sprinter 313 CDI claimed the top spot for the most stolen vehicle with 1,169 vans stolen in 2020 and 1,466 stolen in 2019. In 2020, only 247 were recovered, in comparison to 362 vans recovered in 2019.
The second most stolen vehicle in 2020/2019 was the Mercedes-Benz Sprinter 314 CDI with 860 vans stolen in 2020 – 112 recovered - and 1,135 vans stolen in 2019, with 204 vehicles recovered.
However, the Ford Transit 350 was the third most stolen van in 2020 with 756 vans stolen in the year and 220 recovered. In 2019, the Ford Transit 125 T350 RWD, was the third most stolen vehicle with 772 models stolen and 177 recovered.
The research, carried out by Rapid Car Check by submitting a Freedom Of Information request, also revealed that more vehicles were stolen in 2019 than in 2020, with 100,369 vehicles stolen in 2019 and 78,563 vehicles stolen in 2020. The number of vehicles recovered in 2020 equalled 35,381 and 50,517 in 2019.
According to another study, by Logistics UK, more than a third of businesses have had a van stolen within the last 12 months. And other than the van theft itself, there is a lot of issues for individuals and companies that incur it, that translate into extra burden and costs.
Denise Beedell, policy manager for vans and urban at Logistics UK, said: "Van content theft has, on average, cost businesses £4,250 (€4940,2) in the last 12 months. In addition to initial cost implications, logistics businesses also face increased operational costs and potential staff and customer retention difficulties as a result of these thefts."
Van theft cost tradespeople £264 million per year (around €30,6M) and tool theft cost them £5,584 (€6490,84) on average, each time their van gets broke into. A van break-in also puts the average tradesperson out of work for 30 days and costs them £5,982 (€6953,48) in missed jobs, on top of the cost of replacing tools and materials.
Photo by Markus Winkler on Unsplash