If you are on the lookout for a vehicle tracking system for your company, it probably means you already know just how much it can improve your company's efficiency in a variety of areas: saving on fuel expenses, increasing drivers' safety, optimising routes, cutting admin costs, to name but a few.
Christmas is not just an opportune moment to spoil your children and your significant other, but an ideal opportunity to give your company the perfect gift. Not just because it's traditionally the season for giving… but because it makes good sense.
Here are three major reasons why this Christmas might be the perfect opportunity for you to present your company with the gift of a brand new vehicle tracking system:
1 - Budget and proximity to the end of the year
Most companies have budgets that expire at the end of the year. Budgets are looked at with uncertainty during the first part of the year, and non-priority spending demands are carefully examined and quickly postponed if more urgent expenditures arise.
But if no demand materialises, a rush is triggered at the end of the year to spend surplus resources, simply because any remaining funds might be retired, or not granted, in the successive yearly budget. Buyers are often under time constraints that pressure them into choosing low quality products. But you can buck this trend!
If you are lucky enough to manage a budget or, even better, be in a position to have some budget leftover, now is the time to invest in tracking technology. We have flexible options, including quarterly or annual billing for our vehicle tracking solutions, so do not hesitate to contact us!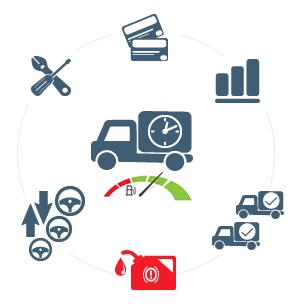 2 - Vehicle downtime
Whilst it doesn't take long to install a
tracking unit
(30-45 minutes), some companies are
often too busy
to even think about taking vehicles off the road and allocating the necessary installation time.
For some businesses, though, activity slows down this time of year, so now is the optimum time to gain access to vehicle tracking. Most of your vehicles may even be off-road, so you could, potentially, install all of the equipment in one fell swoop, in no more than a single working day!
Not to mention the fact that if your fleet is large, vehicle tracking could help you fully
optimise your active vehicles' during quieter times
, like Christmas, helping you to fully focus your resources and avoid waste.
3 – Added security
Linked to the idea of downtime above; if your vehicles are parked in a yard or even at your employees' houses over the Christmas break, how about the added peace of mind that a tracking unit can bring?
We have useful features like geofence alerts, that will let you know as soon as a vehicle leaves a designated area, eliminating vehicle misuse and curtailing theft.