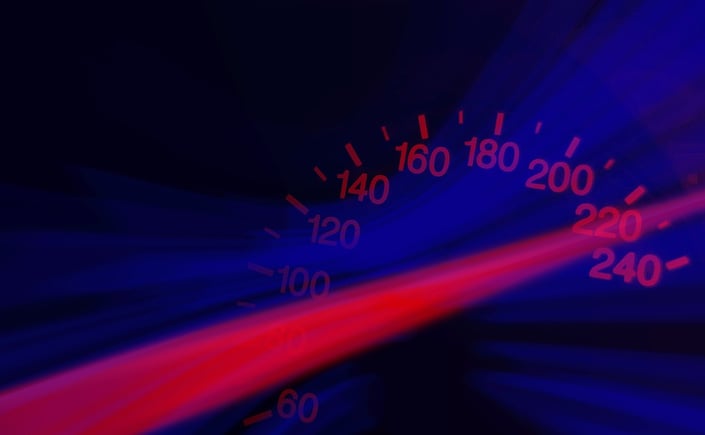 Professional drivers are certainly
not above getting speeding fines
or committing traffic violations. While it is true that these have to be kept to a minimum with the help of a good
risk management

programme
and driver education, it is also true that you might not be able to eliminate them fully.
There are
a number of measures
you can adopt in order to decrease speeding tickets, or hopefully eliminate them altogether, such as identifying high-risk drivers and increasing fleet safety by monitoring driver
behaviour
and then correcting it. According to a survey carried out in 2013, the general number of fleet fines is increasing, particularly speeding, and affecting fleet costs. But sometimes, when you get fined,
it may not necessarily be your fault...
According to a recent online article posted by
Fleet News
, a driver has been exonerated from a speeding violation sentence after
telematics

helped provide proof of his innocence
. This news is definitely a precedent and according to the same news website it is probably "the first case of its kind, which could open the floodgates for hundreds of thousands of motorists".
According to
Fleet News
, on
13th
January 2014 a motorist was accused of driving his vehicle at
40mph
on a road subject to a
30mph
limit. Fortunately for the driver, Neil Herron, his vehicle was equipped with
telematics
and, according to the data logged by this technology, his speeding was actually below the limit.
Armed with this evidence, Herron decided to contest the fine; nineteen months later, he succeeded in overturning the fine when the Crown Prosecution Service offered no evidence.
As GPS tracking,
telematics
and fleet management solutions become
more popular
, it is likely that similar cases will be contested and defended in court with the data captured by this technology cited as evidence. If Herron had no such device on his vehicle, he probably would have been forced to pay—experts incorrectly assume that laser speed detection devices can never be wrong.