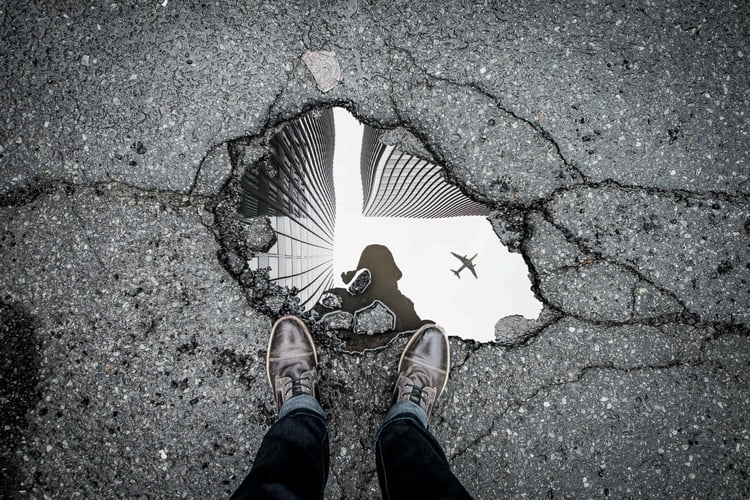 Despite the lower volume of traffic on British (and European) roads because of the pandemic, the RAC has been called to rescue around 1,500 drivers that suffered a pothole-related breakdown during the last 3 months of 2020.
The numbers, published on what is known as the National Pothole Day, January 15th, do not only reveal the cause of the pothole-related breakdowns (1,461 call-outs for damaged shock absorbers, broken suspension springs and distorted wheels reveals, representing nearly 1% (0.9%) of all RAC attendances), but also correspond to the same proportion of breakdowns attended by the RAC in the same period in 2019 and even slightly more than in 2018 - when Coronavirus wasn't even on the radars and vehicle circulation was normal compared to now.
RAC head of roads policy Nicholas Lyes said: "As if 2020 wasn't bad enough for other reasons, nearly 1,500 of our members have also had to endure unwanted, and no doubt expensive, damage to their vehicles caused by potholes and other road surface defects. [...] We realise council budgets are under incredible pressure due to the coronavirus, but we badly need the Government to recognise the significance of local roads and take a fresh look at how to fund them."

According to Robotiz3d, a company that is working on autonomous robots to detect and fix potnoles, "Pothole numbers and severity are at crisis levels in the UK. Over the last decade, 18 million potholes have been filled, at a cost exceeding £1bn. The cost of repairing all of the UK damaged roads is even more stagering, estimated to exceed £10bn and may take many decades to complete at the current rate."
Before technology helps minimize potholes issues, here is a couple of tips that might help your drivers tackling them:
Respect the safety distance and leave extra space between your vehicle and the one in front of you. This is not only going to help you avoid a pothole before it's too late, but is also part of being a safe driver.
Make sure your tires are properly inflated, as over- or under-inflated tyres are more likely to be damaged when hitting a pothole.
Slow down - the slower you drive, the more time you will have to react.
Avoid puddles too - they can be deeper than you expect.


Photo by Marc-Olivier Jodoin on Unsplash