We at Transpoco strongly believe that drivers play the game.
You might think: What does this mean?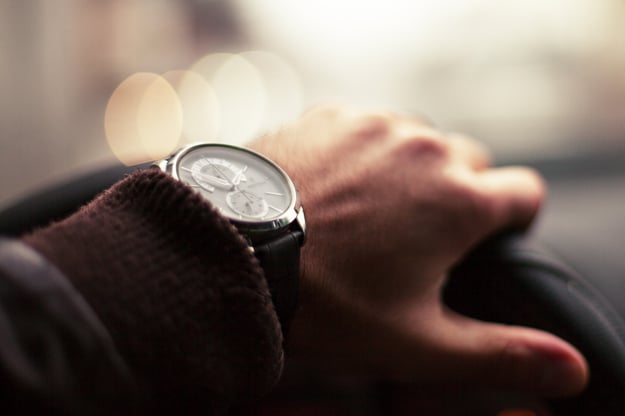 If you wonder
how our innovative fleet management system works
, here is a small introduction. With the combination of GPS equipment installation and fuel card integration,
SynX Perform
helps you get crucial data on your fuel usage with
savings of up to 20%
.
This data helps you to set fuel targets for your fleet, together as a team and for each individual driver, depending on vehicle performance, driving style and best practices when driving.
With our system (and here comes the game part) you can set a driving competition in which your drivers will get updates on their driving performance and on how it impacts on their fuel consumption.
With the objective of raising awareness, improving on safety and driving performance you can choose to set prizes for best performers - gamification, the use of games or motivational tools to encourage a set of desired action, is widely used in many industries. Driver competitions could also be seen as a team building activity.
Our competition
This is why we at Transpoco decided to make use of gamification theory and set up a game in October, focusing on speed reduction in order to achieve a drop in our fuel consumption.
The participant getting the lower number of speed alerts would be declared winner and would enjoy a free lunch. A prize for the best improved driver was also up for grabs.
We actually had been on a fuel-reduction mission since January 2014 but had not yet reached our 30% reduction in fleet fuel consumption target. Great improvements had been made, though (a 21% reduction in fleet fuel consumption from Jan – Sep). We wanted to see if adding the game could help us in reaching the target – and it worked a treat!

The lure of a free lunch worked!
By the end of the challenge we reached our target of a 30% reduction in fuel consumption below the January baseline – in fact we went below it, and recorded a 33% reduction over the January baseline.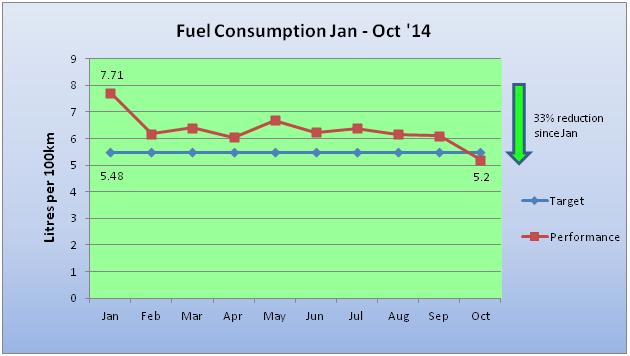 Here is why competition helped us in reaching our targets:
- By engineering a simple game, our team members were motivated to further alter their driving behaviour and save even more fuel.
- Company bragging rights are a powerful motivator.
- Prize got driver interest.
What about setting a driver competition game in your fleet?
Let us know if you need professional help in fuel management for your fleet and will be happy to assist you!