We already mentioned in some of our blog posts about
driving for work
, the paramount importance of vehicle maintenance and
adequate servicing to driver safety
, the need for adequate maintenance procedures in order to maximise safe driving, and the correct organisation of work activity.
Every person working in a fleet, from the driver to the actual manager, should be aware of the safety features of company vehicles, and all of the legal requirements in order to decide whether a vehicle is roadworthy. Regular checks should be carried out as well, to ensure that vehicles are as safe as possible.
Vehicles need to be kept in a roadworthy condition, constantly, not just when the annual tests are approaching. Having a correct and regular maintenance schedule for your fleet can only generate benefits for all parties involved.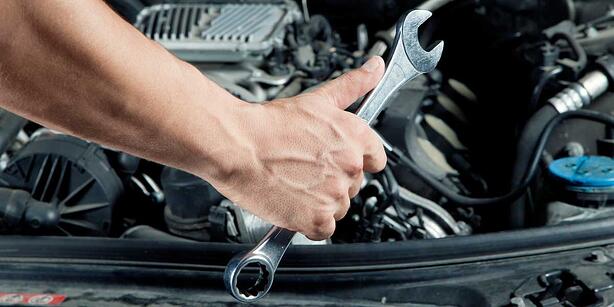 Vehicles that are regularly serviced are in fact:
- Much more reliable
- Cheaper to run: brief, but frequent, checks can help save fuel, improving efficiency
- Less hazardous for drivers because of reduced safety through wear and tear
- Less subject to suffer breakdowns and collisions
- Helpful in developing your business: making your fleet efficient, your customers satisfied and your reputation enhanced.
Fleet vehicles that are regularly maintained, moreover, are less likely to incur fines, penalty points or even sentences. If one of your vehicles is on the road and has defective parts it might be stopped by the Gardaí, who have the power to prohibit its use.
According to data provided by the RSA (Road Safety Authority of Ireland), 3,244 HGVs were stopped at the roadside in 2008 for the purposes of checking vehicle safety—the results were as follows:
- 21% of the vehicles had braking defects
- 21% had lighting or other marking defects
- 12% had tyre/wheel defects.
These vehicles were considered unsafe for use, and most defects they discovered would have been noticed if drivers had gone through basic checks before starting their journeys. Furthermore, they could have been repaired before putting the vehicle into service.
Why you should efficiently maintain your fleet vehicles:
If you implement a preventative
maintenance
schedule, you will
reduce costs
(overall maintenance, operations, insurance, downtime, fuel consumption etc.) and increase customer satisfaction.
Safety will also be greatly improved (as well as a vehicle's roadworthiness): we are talking about driver's safety as well as other road users and passengers, and there will be reassurance that your vehicles (and your company) are complying to legal standards.