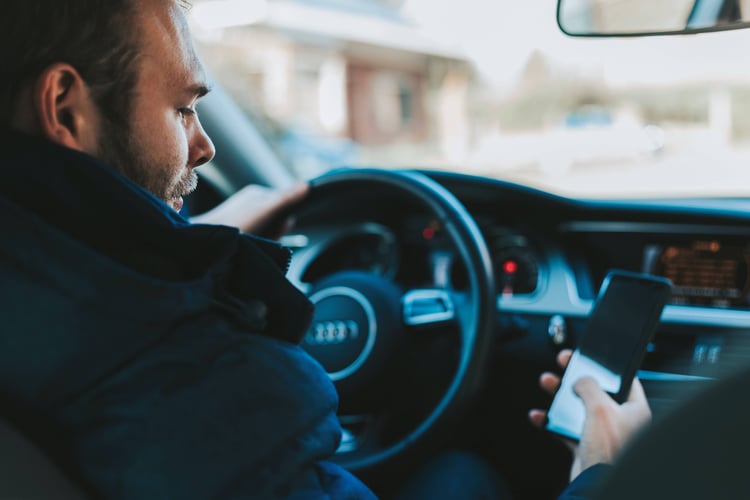 The American state of Colorado has recently published figures on distracted driving for the distracted driving awareness month and to sensitize about safety as more people are hitting the road for the COVID-19 vaccination campaign. According to such data, 15,000 distracted driving crashes happen each year in Colorado, totalling an average of 42 crashes every day. 42 times where lives are put at risk due to a preventable and careless decision.
So, how many accidents are caused by distracted driving? According to data from CDOT, crashes involving distracted drivers have been on the rise, increasing from 13,332 in 2012 to 15,143 in 2019. Of those crashes in 2019, 4,361 people were injured and 39 people lost their lives. Despite the rising occurrence of crashes, a 2020 survey of Colorado drivers shows that 92% admitted to driving distracted weekly, an increase from the 90% who reported driving distracted in 2019. Drivers admitting distraction read or sent a text message from their smartphones or talked on a hand-held phone. In general, the age range mostly impacted by distracted driving is the one between 21 and 30: in 2012-2017 25,975 crashes involved drivers of that bracket.

The CDOT campaign prepared for the distracted driving awareness month will concentrate on victims and their families who have been directly impacted. Standing behind the wheel of a fabricated dashboard of a car, individuals will look through the windshield and see what they should be focused on while driving: real people, with real lives. A screen behind the windshield will highlight the stories of four distracted driving victims, each of whom has been personally impacted by the actions of a distracted driver.
CDOT has also published a resources page where you can find tips to prevent distracted driving, stats and educational material.
"When you reach for a phone or turn your attention away from the road, you aren't just risking your own safety, you are risking the safety of everyone on the road with you," said Sam Cole, Traffic Safety Manager at CDOT. "We want to continue to remind motorists that they are putting more than just their own lives at risk when they drive distracted."
Photo by Alexandre Boucher on Unsplash