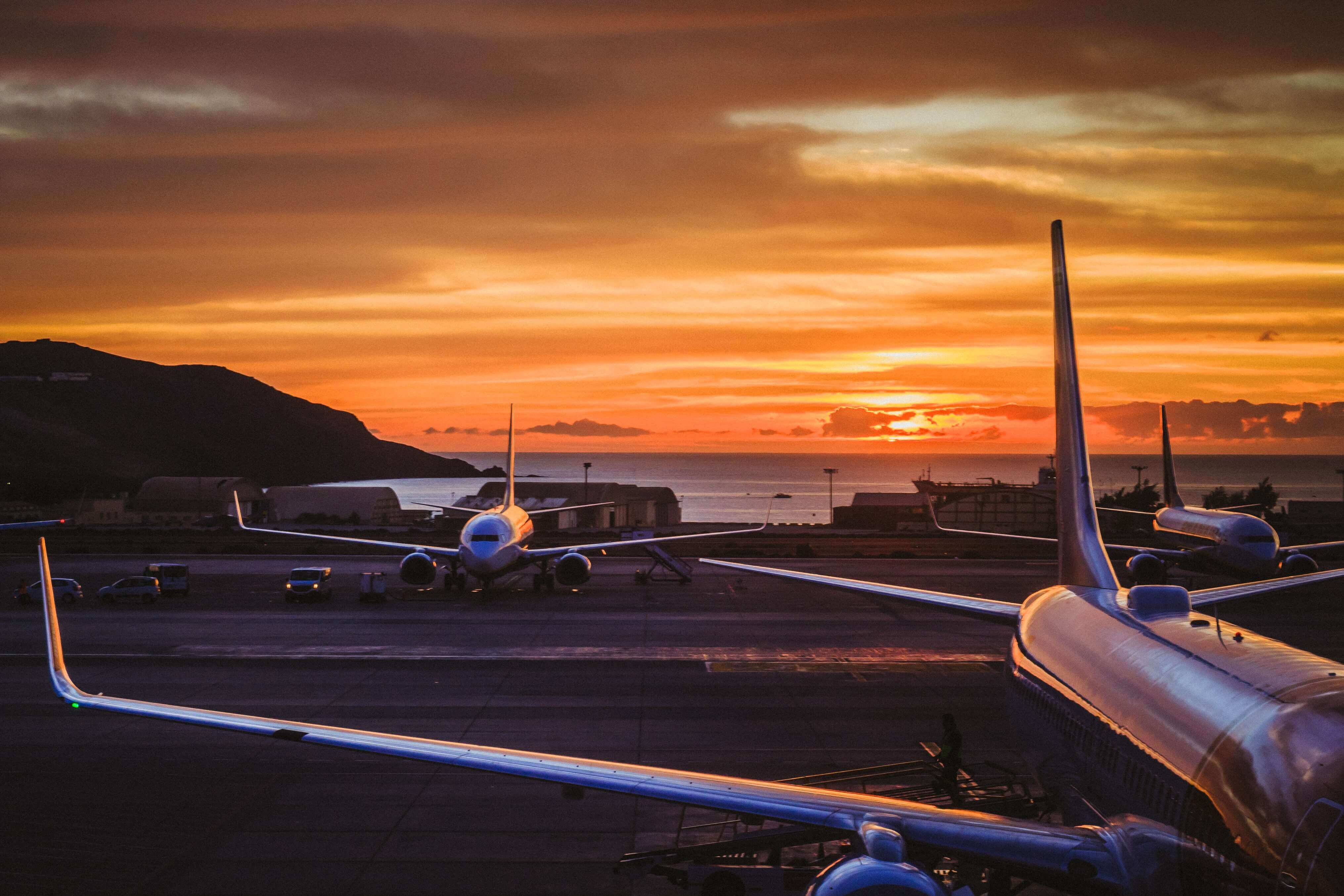 The joint project of development of a bespoke de-icing monitoring solution carried out by Transpoco for a major airport client – Dublin Airport Authority (DAA) – and in collaboration with GSE vehicle manufacturer, Schmidt, has been featured on Airside International Magazine: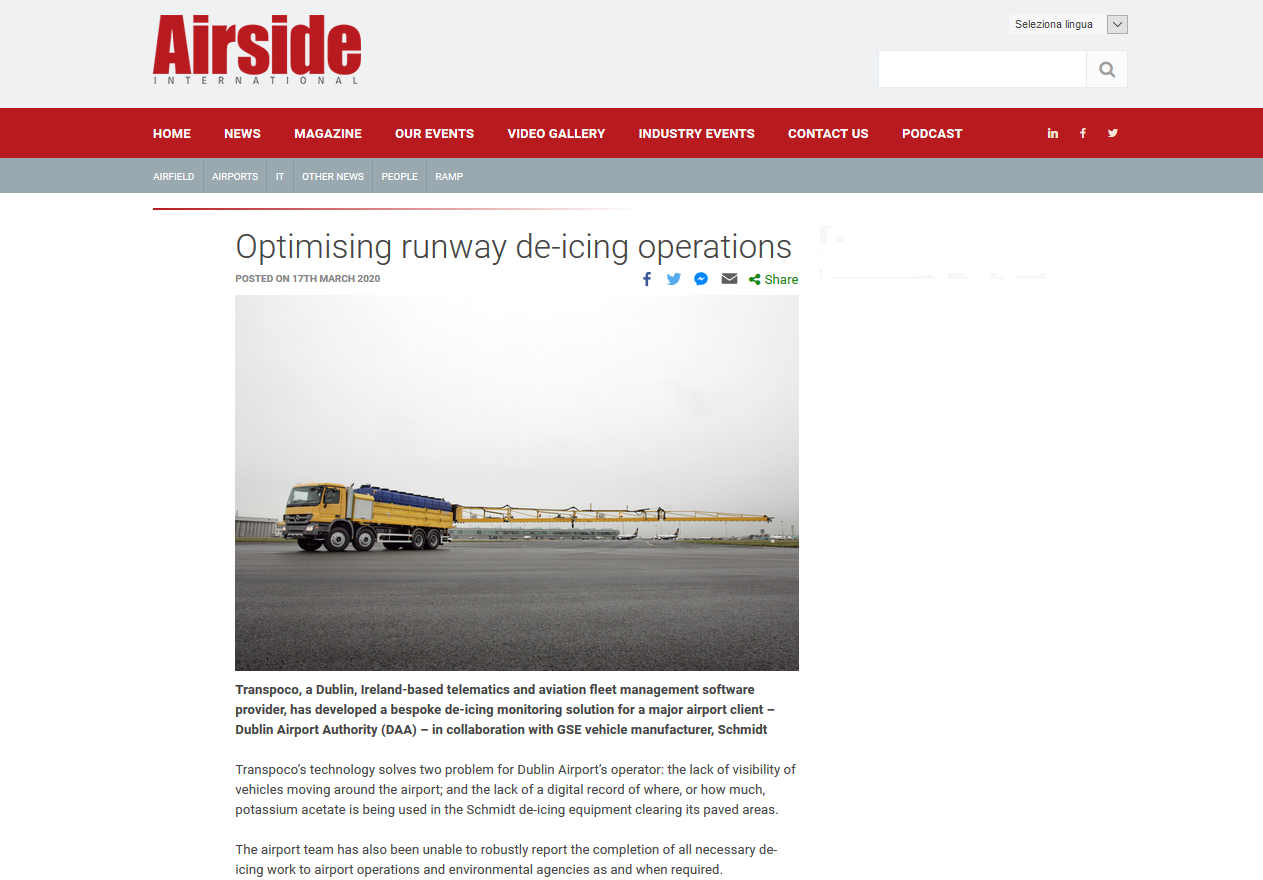 Transpoco's technology solves two problems for Dublin Airport's operator: the lack of visibility of vehicles moving around the airport; and the lack of a digital record of where, or how much, potassium acetate is being used in the Schmidt de-icing equipment clearing its paved areas.
Transpoco had previously worked with Schmidt vehicles on behalf of its county council clients, which have used Schmidt equipment in their winter maintenance fleets.

However, this was the first time that Transpoco had worked with Schmidt on airport vehicles, and the collaboration "demonstrates how its technology can be adapted to any equipment", says Andrew Fleury, CEO at Transpoco.

And he concludes: "Transpoco is not aware of the development of this exact telematics solution being used anywhere else."

Transpoco has technology implemented in over 60 different countries and at airports in cities including Madrid, Barcelona, London, Paris, Lisbon and Brussels, as well as Dublin.