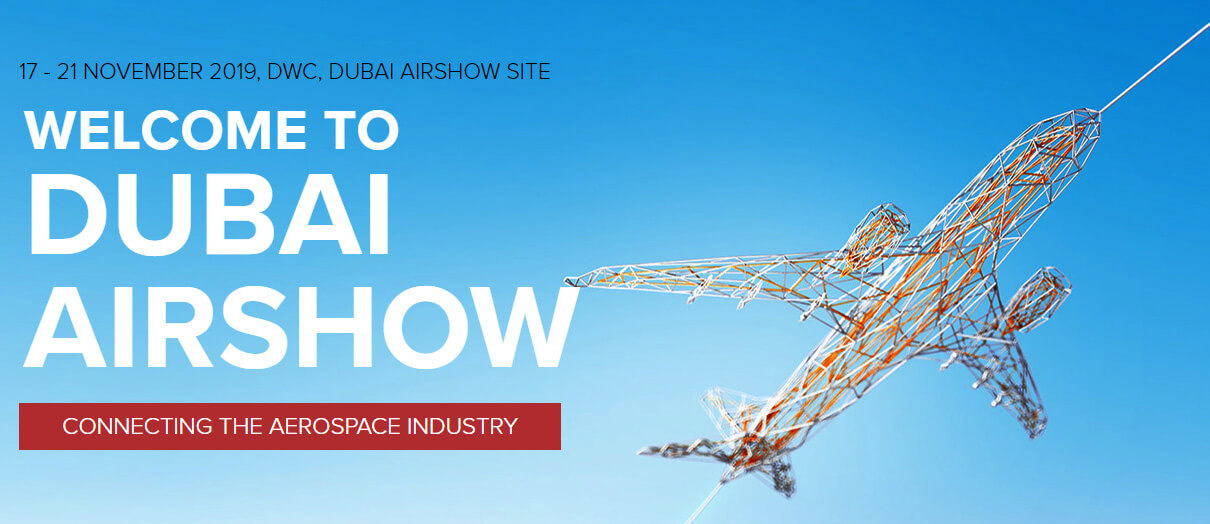 As part of the expansion of the activity in the aviation sector, Transpoco is visiting the Dubai Airshow 2019 event next week. Transpoco will take part to the international aviation show as part of an Enterprise Ireland Trade & Investment Mission to Kuwait, the United Arab Emirates (UAE) and Bahrain, led by Minister of State for Trade, Employment, Business, EU Digital Single Market and Data Protection, Pat Breen T.D.
With the Middle East seeing a boom in the aviation sector, the programme represents a unique opportunity for Transpoco to generate further business and enter into commercial relations with both airlines and ground handlers. Transpoco will be discussing its GSE telematics solution in Dubai and work with Enterprise Ireland to organize business meetings and to be involved in networking events together with potential partners, with the opportunity of developing business and targeting new customers.

The Dubai Airshow 2019 is probably going to be the biggest aerospace event in the Middle East, Asia & Africa. It will count on 1,300 exhibitors, media representation from every corner of the globe, 165 aircraft on display and feature areas. The 2019 edition will in fact see a number of dedicated spaces and conferences return to the show along with new additions: the one-day conference Airline CXO Summit, Airport Solutions Dubai, where the airport community will discuss the disruptors of the industry like AI, IoT and Big Data, the Cargo Connect event, Global Air Traffic Management and Space Pavilion and tech talks.
Commercial and general aviation, defence, space and cargo will be all involved in what will be an event dedicated to industry players making connections - with 80% of the world's population located within 8 hours from the event.