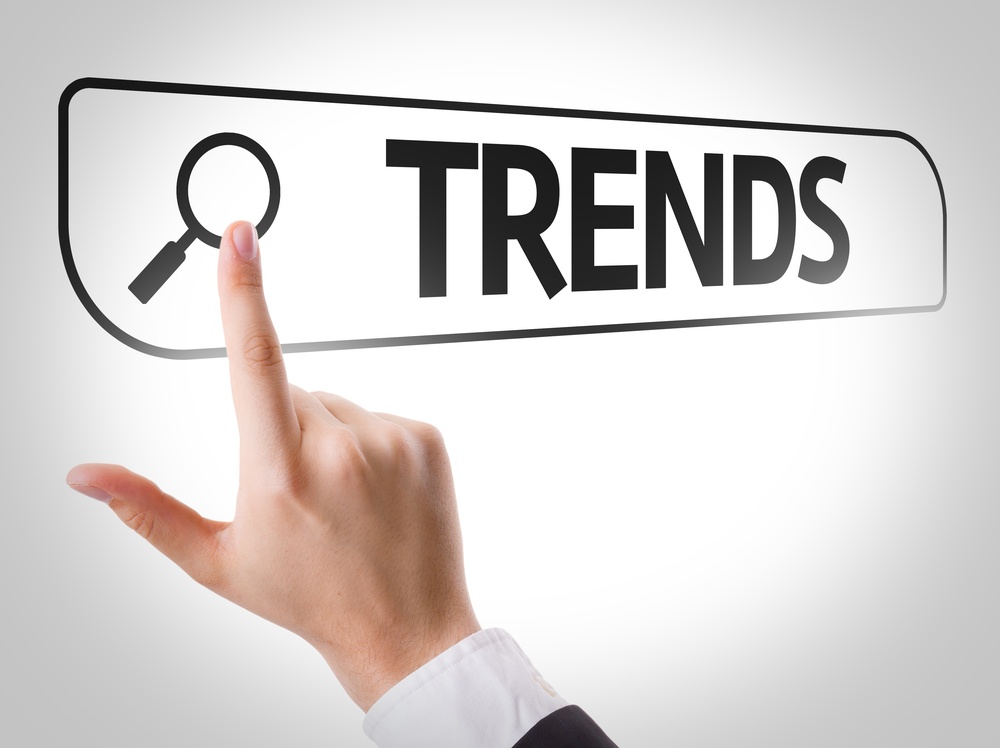 December is not only the final month of the year where people usually draw a balance of their yearly activity, but it is also a time to start looking at potential trends for the following year. In this visual, everyone is wondering what's in store for Fleet Management in 2018. Do you have any particular idea what trends to expect in the year to come?
We have tried to imagine some of them, according to the development and the evolution of the market—let us know if you share our views on future fleet management trends or if you would add something!
1. Autonomous vehicles
By the year 2020, there is predicted to be as many as 10 million self-driving cars on the road. Some countries have already adapted their legislation to accommodate the reality of autonomous vehicles being used on public roads: in December 2016, Michigan became the first state to pass comprehensive self-driving legislation that permits authorized cars to operate on public roads without a driver or steering wheel.
As these vehicles become ubiquitous in everyday life, fleets will likely want to start incorporating them due to their benefits. Not only is the technology designed to decrease the number of crashes, but the fact that they are 'driverless' means fleet passengers who are driven to a job site have extra time to focus on work. We have examined some possible scenarios for this!
2. Vehicle connectivity
Hand in glove with the concept of autonomous vehicles is the obvious potential for interconnected car services and systems, be it vehicle-to-vehicle or vehicle-to-infrastructure connectivity.
The technology will have the capability to streamline not only processes for compliance purposes, but also to interface with crash-avoidance applications—to successfully prevent crashes by allowing vehicle communications and infrastructure integration with the new technology.
3. Evolved fleet management software
What is known today as fleet management software was actually born from rudimentary vehicle tracking, where the sole possibility was looking at vehicles moving on a map. Now this is just one of the multiple possibilities, as vehicles can not only be tracked but applications are now able to manage global safety requirements, monitor driver behaviour, automate compliance and help with electronic logging of work to mention just a few—and the trend is set to continue.
4. Big data management
Because of the recent progress of technology there is now almost a superabundance of data to process which was previously unavailable, but may be difficult for fleets to fully assess. Fleets are now tasked with the practice of taking the data, making it actionable and applying it to their operations.
Data will become more readily available to fleet managers and drivers alike. Report generation and interpretation is slowly becoming systematic and automated into digestible snapshots pertaining to fleet performance. The utilization of Big Data will continue to play a big role in fleet and will soon become a company best practice.
5. Towards fleet safety
Essential for drivers, whether it's now or in 10 years, is the need for safe roads—despite the continual evolution of safety standards, there are still a high number of fatalities on the road.
While in-vehicle, driver assist technology already exists (e.g., lane departure warnings, rear-view cameras, etc.), and is becoming more readily available in newer model-year vehicles, fleet experts believe that the future of vehicle safety will be heavily dependent on the continued development of the technology.
Fleet experts believe the automotive industry still has a long way to go before the tech offered can significantly reduce the number of accidents/fatalities being reported, especially because of the rise of distracted driving.