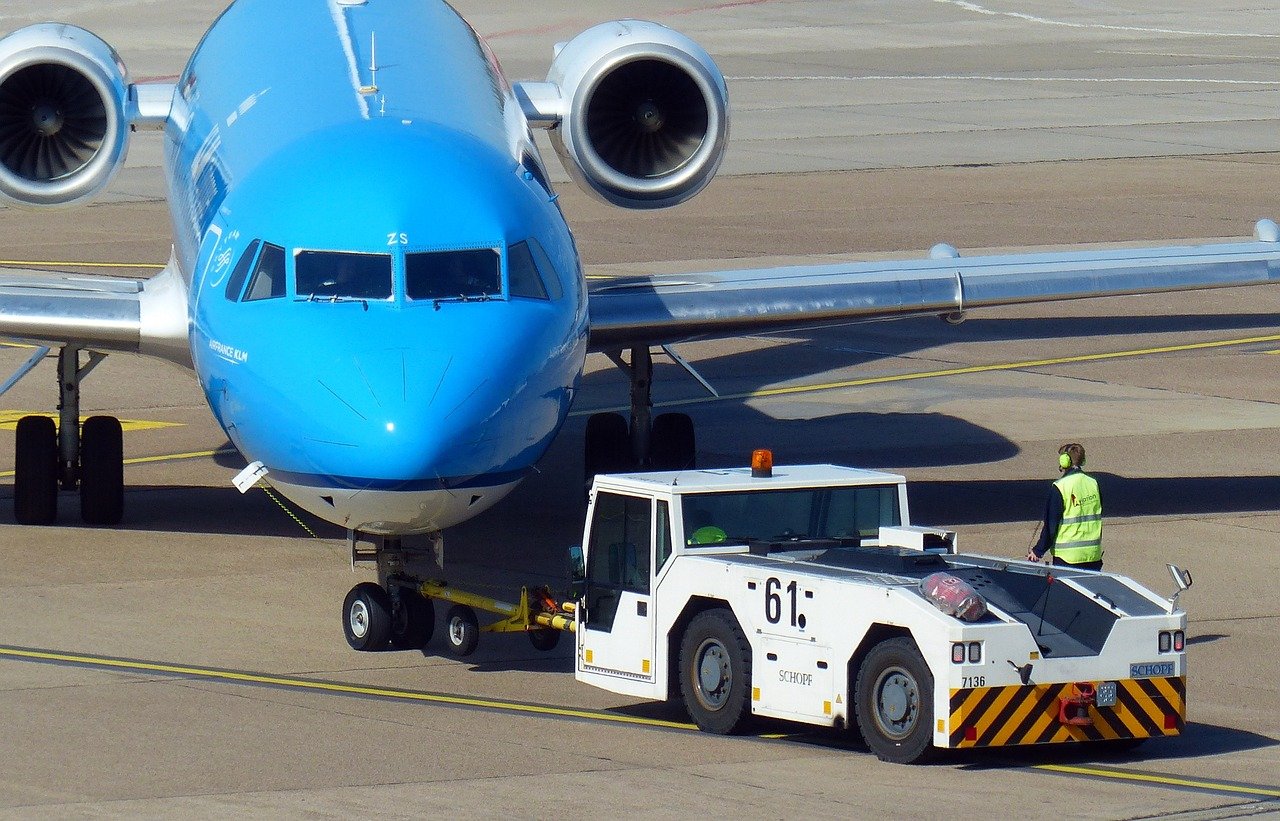 There is a lot happening on an airport ramp and it is essential for airlines to know exactly where all vehicles are (not just the planes, though this might be the first thing coming to your mind!) on the ground. Thousands of people, staff members, and pieces of equipment move around just a few square meters - and so do millions of euros in investment.
One of those innumerable things going on is the pushback procedure, carried out by pushback and towing vehicles. Airlines conduct pushbacks around the clock, and rotate aircrafts like clockwork, often under critically short timeframes. The pushback is an airport procedure during which an aircraft is pushed backwards away from an airport gate by external power. Although many aircraft can also move backwards on the ground using reverse thrust (a procedure referred to as a powerback), the resulting jet blast or prop wash may cause damage to the terminal building or equipment. Engines close to the ground may also blow sand and debris forward and then suck it in to the engine, causing damage to the engine. A pushback using a tractor or tug is therefore the preferred method to move the aircraft away from the gate. All of the operations must be equipped with pushback tractors tugs which are completely reliable.
It is therefore not surprising why pushback tractors and vehicles are a vital and integral element in ground support equipment fleets. How can then vehicle tracking help protect these vehicles and ensure the pushback procedure is performed with the highest standards of safety and efficiency?
#1 - Vehicle tracking helps locate pushback tractors and other GSE assets
According to different sources, quality and efficiency of services at airports must be improved. It is surprisingly easy to lose track of vital equipment and people in these busy locations, which means airport management loses time and money in resolving each issue. According to an European Commission press release, today, 70% of all delays to flights are already caused by problems due to the turnaround of aircrafts at airports (delays caused by airlines or their ground-handlers, airports or other parties involved in the turn around process). Tracking GSE assets such as pushback tractors can definitely make the difference in terms of time (and money ) savings and efficiency.


#2 - Vehicle tracking helps maintain your tractors
Airplane tugs, particularly pushback-specific styles, are very expensive. They are built to safely move airplanes sometimes weighing nearly 200 tons, so they must be built heavy and durably. Considering this, it is paramount that pushback tractors are properly maintained, so that airlines can enjoy their long-term activity and the pushback procedure is conducted without any issue. In some cases GSE fleets need to keep track of different types of tractors, used for different aircrafts. Tracking technology can streamline the organisation of the maintenance checks needed for these assets and keep track of the different vehicle inspections needed.
#3 - Vehicle tracking helps assessing risks
Pushback is an extremely risky operation. The evidence of accidents and incidents is that there are a number of recurrent features of aircraft damage during pushback, often due to lack of clarity in communications, unserviceable vehicles, manoeuvring starting from a parking position different from the one marked.
By tracking pushback vehicles it is possible to detect any gaps in ground crew training that can be addressed or patterns in vehicle movements that help adopt safer procedures.