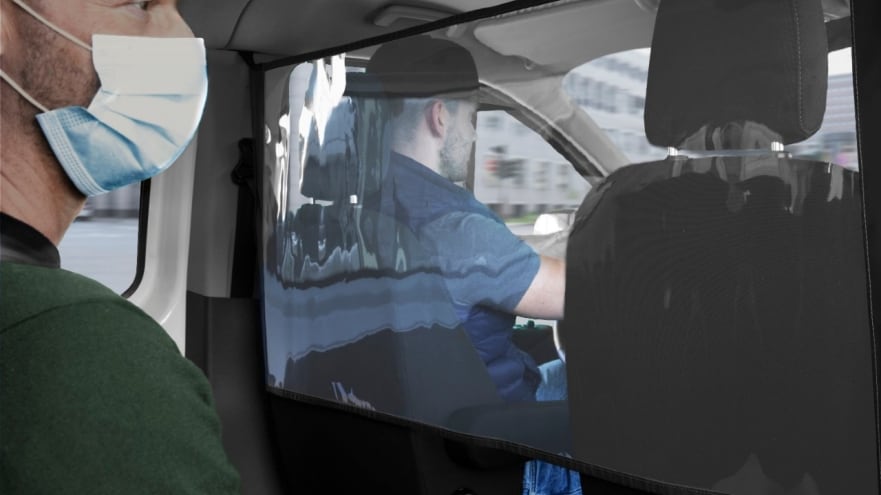 Responding to the challenges of drivers and of the transport sector in COVID-19 times, Ford has announced the creation of a new range of protection shields that can be quickly and easily fitted to a wide selection of the company's commercial vehicles, to help operators meet social distancing requirements and deliver additional peace of mind for occupants.
The new shields developed by Ford are initially going to be available for Transit, Transit Custom and Tourneo Custom vans and people movers, while shields for Transit / Tourneo Connect and Transit Courier will follow later this year. Designed with operations including school buses, patient transfer, accessible transport and taxi services in mind, the shields are intended to supplement operators' existing PPE and hygiene protocols and can be fitted in configurations to suit individual applications.
"Commercial vehicle operators have faced unprecedented challenges in 2020 and are adapting to new norms as they continue to provide their vital services to our communities and economy," said Owen Gregory, Ford's European Commercial Vehicle Aftersales director. "Our new protection shields provide additional support to our customers as they continue to operate in challenging circumstances, offering drivers and passengers peace of mind as they work and travel."
Once installed, the shields do not restrict passenger comfort, interior space or operation of the heating and ventilation systems. The transparent PVC material also allows the driver to retain full visibility of the windscreen, side windows and mirrors, and passengers can still hear and see each other as normal.
Photo Credit: ©Ford at https://media.ford.com/content/fordmedia/feu/en/news/2020/07/14/shield-images.html