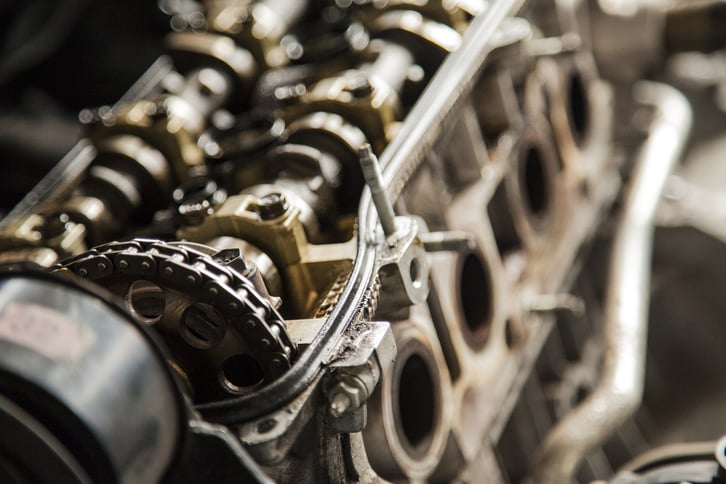 The approaches to fleet vehicle maintenance can be manifold: in previous posts we have discussed proactive, predictive and reactive maintenance, and, indeed, also the way in which maintenance is organized. But we have also examined how the choice between operating an in-house team and relying upon external resources can be seen as good or bad according to size, scope of the fleet and financial resources available.
Some companies completely rely on in-house vehicle maintenance, while other businesses go for outsourcing and a third part combines both approaches. But what are the benefits and the disadvantages of both of them? Let's find it out!

In-house fleet maintenance: pros and cons
If you have an internal team and facility for fleet maintenance, here is why it can be beneficial:
1 - An internal team knows better what is needed and is easily able to define priorities;
2 - You can customise schedules and processes for maintenance as well as record every single servicing event regularly, and establish procedures for vehicle testing and regular maintenance rather than just having to focus attention on vehicles during downtime only;
3 - You can control costs more easily;
4 - If you have a fleet with the same, single type of vehicle, it might be easier to save on costs as the maintenance needed for all the vehicles is often identical;
5 - You have an in-house resource you can rely on and don't have to depend on the services of different vendors who might not always be trustworthy on occasions.
And here are the reasons why it can be disadvantageous:
1 - You need to spend money on having proper facilities, people that are trained and need to go on refresher and updating courses;
2 - As you would probably need to spend more on setting up a maintenance facility, it may not really be suitable for a small fleet and the costs will likely outweigh the benefits;
3 - You have to spend on resources and on running a maintenance inventory which requires time, money and staff.
Outsourcing fleet maintenance: pros and cons
And what about the outsourcing? Why outsourcing fleet maintenance could be good for fleets?
1 - You can agree on fixed costs, like you would for any contractor;
2 - You can use external resources only when it's necessary, so you don't have to spend out constantly running your own team;
3 - The outsourced team dealing with maintenance will always be trained according to the latest specs;
4 - Equipment will always be updated as maintenance is their primary business activity;
5 - It does not impact on the capital of your company;
6 - Probably good for small fleets.
But on the other hand…
1 - You could risk excessive downtime as you are not the only one relying on a vendor, as well as risking unnecessary repairs and slow response times;
2 - An external vendor might have a high staff turnover, so they may be unfamiliar with your vehicle or company;
3 - You might not be able to record all servicing events or need to spend more time on this; you also have less control over the process;
4 -You might have to travel and spend money simply in order to reach the maintenance vendor;
5 - Sometimes it will be similar to working with an intermediary, meaning there is less fluid communication.
What did you choose for your fleet, which approach is the best? Would you like to tell us your experience?