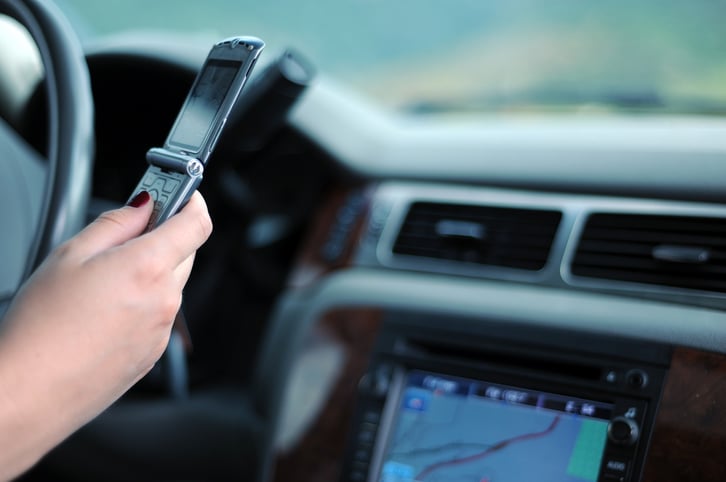 According to research carried out for the Road Safety Authority of Ireland (RSA), almost everyone has seen a motorist using a mobile phone while driving. The research was released to RTE, Ireland's National Television and Radio Broadcaster, under the Freedom of Information Act on Thursday, 29th October.
The research by the RSA investigated attitudes towards road safety and sought opinions as to how effectively people thought the current legislation was being enforced. There were some worrying responses and statistics, notwithstanding the admission that only 1% of people said they had never seen a driver using a mobile phone while driving:
• 75% of road users think there is not enough police force in place to guarantee the respect of traffic law
• during the first seven months of 2015 the Gardaí issued more than 17,000 fines to drivers for the use of mobile phone while driving
• speeding was the next most common illegal behaviour after using mobiles while driving: 75% of respondents noticed its occurrence at least once a week and 66% noticed cases of dangerous driving, weekly

According to the RSA chief executive, the role and presence of the Gardaí is vital and there is a real need for the training and allocation of more recruits.
A spokesman for An Garda Siochana insists road safety remains a priority and despite the enforcement, drink driving, speeding and not wearing seat belts continue to be a too frequent contributory factor of road fatalities and injuries.