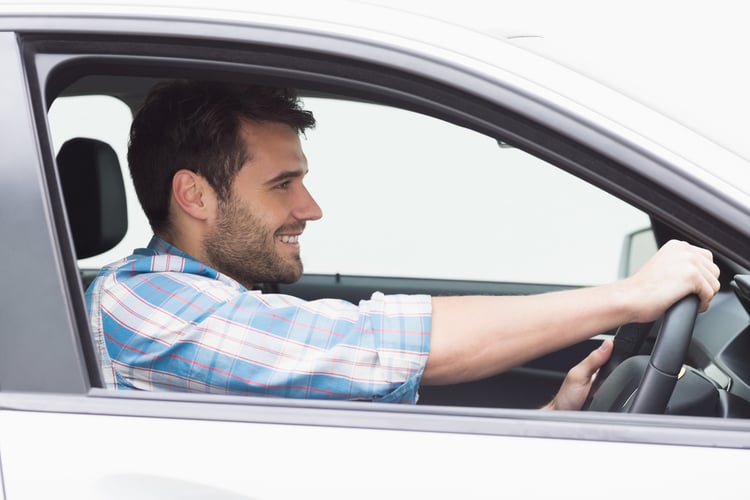 Tackling the heavy goods vehicle (HGV) driver shortage is a top priority for the Department for Transport (DfT) and the Government, which is committed to finding solutions to mitigate its effect and take urgent action.
So far, 25 measures have been taken by the DfT in an effort to resolve the long-term HGV driver shortage in recent weeks. Most recently, it announced that it wanted to temporarily extend so-called 'cabotage' rights.
The DfT proposals, set out in a consultation launched on October 14, mean foreign operators that come into the country laden with goods can pick up and drop off goods an unlimited number of times for two weeks before they return home.
Currently, hauliers from the EU can only make up to two cabotage trips within seven days.
Other measures include streamlining the HGV driving test and thousands of skills bootcamps to train new drivers.
According to the transport secretary, the DfT is already seeing results from the measures, with a 300% increase in the number of HGV provisional licence applications.
"This is a real achievement, but it is important that we continue to build on this success," said Grant Shapps.
"The haulage sector has been experiencing a chronic shortage of HGV drivers worldwide for some time.
"In Great Britain, the issue has been further exacerbated by the coronavirus pandemic, which meant that driver testing had to be suspended for much of 2020, delaying entry to the industry of potential drivers."
In addition, Shapps told MPs that there are longer-term issues surrounding attracting and retaining drivers to the industry such as anti-social hours, poor diversity, relatively low pay and poor driver facilities.
"The Department for Transport and other Government departments have been working alongside the haulage industry to ensure that we attract, recruit, train and test drivers who want to enter the profession, including increasing capacity for testing candidate drivers through measures taken by the Driver and Vehicle Standards Agency and prioritising licence applications within the Driver and Vehicle Licensing Agency," continued Shapps.
"Streamlining the HGV driving licence regime is an important step in getting drivers tested and into jobs quickly, relieving the pressure on the haulage industry from the driver shortage."