See our career opportunities
Join our team and work with us all together
Working at Transpoco
Not only does Transpoco track and optimise their fleet, but it also tracks their employees' growth and helps optimise their potential. The work environment is shaped by opportunities for empowerment. The work culture is one that values employees' skills and gives them the autonomy to work on projects of their interest.
What is Transpoco?
Transpoco provides Fleet Management and Vehicle Tracking solutions for vehicle owners who want increased control and communication with their vehicles. Founded in the year 2004, Transpoco is a leading provider of fleet management solutions.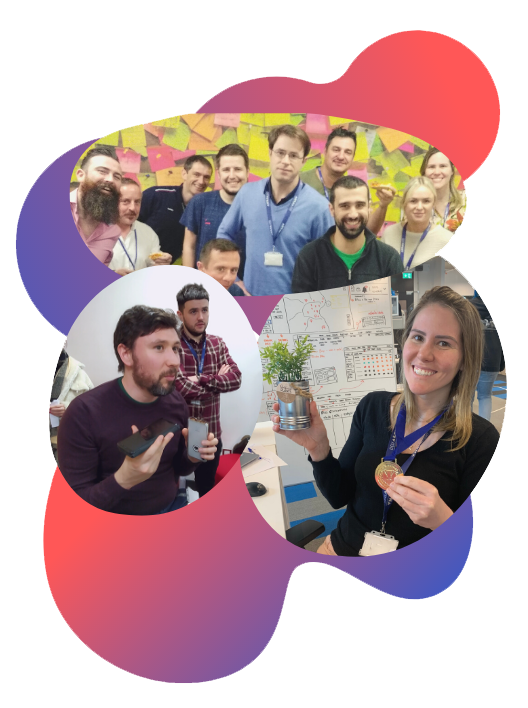 Responsive and supportive management
Transpoco's management listens and responds to the needs of employees to improve the company culture. It prioritises personal and professional growth alongside business growth. The work environment is strategic and forward-looking, continuously trying to improve, excel, and diversify the company's offerings.
Multicultural and diverse
Not only is the office multicultural with employees from all over the world, but it also embraces cultural diversity by providing language classes to employees so they are able to strengthen communication and connections with their coworkers and Transpoco's international clients.
Training and continuous improvement
In Transpoco, there is a lot of room to grow and diversify one's skills. Transpoco supports the growth and development of its employees by providing training and learning opportunities to advance their skills and interests.
Work-Life balance
Transpoco respects a work-life balance and gives employees the opportunity to take advantage of flexible working arrangements, including working remotely.
Employees have spoken
Some reviews of what our employees have experienced working with us.
Glassdoor, 2021
Nice environment nice people across all teams
" Flexible hybrid approach to working. Brilliant place to work always focusing on building new products and services to grow. "
Indeed, 2018
Very nice company and nice people
" They are really good team, great work atmosphere there. The situation of the company is rather good, they have quite few challenges for the future which is very interesting for motivated people. "
Indeed, 2017
Incredible experience
" Transpoco was a incredible place for working and also for being so close to many people which I learned a lot with then. I could learn english, I showed the best work which I could give and I learned a lot with all. I'm very proud of this experience and also all people that I met there. "
We'd love to know more about you
Check our current positions and apply with your CV. We're lucky to have you.