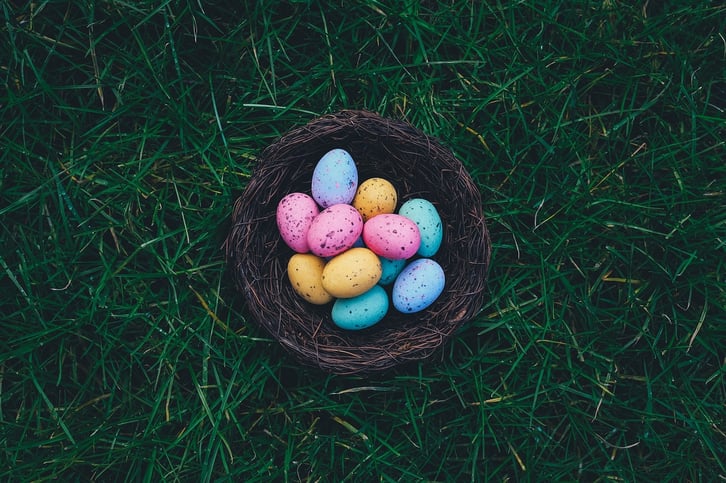 While business never stops, even at Easter (depending on the sector, fleet managers might be busier than ever), some people have actually found a fun use for GPS trackers other than that of coordinating vehicles and using the data received for business purposes.
The world has gone totally hi-tech it seems; and if you were struggling to keep up, it might surprise you to know that the first GPS tracker egg-hunts date back to 2010, when a couple of egg-hunt events actually were organised with the precise scope of using GPS, combining geocaching outdoor activity (a game where people use GPS coordinates to hide items and post their locations online) and the use of technology.
The first egg-hunt event was held in Boulder Junction Winter Park (in the state of Wisconsin, USA), where 12 large buckets of eggs were hidden in order to arrange an Easter variation of geocaching.
The second egg-hunt we are aware of was organised in Brodhead Park, located outside of Stroudsburg (in Pennsylvania, USA). The aim of the latter was to actually launch three permanent "caches"—this is what the containers that are the objective of the hunt at specific locations marked by coordinates all over the world are called. One of them, on that occasion, was a giant Easter egg covered in camouflage-coloured, waterproof tape.
Though these couple of events were pioneering back then, today there are actually annual GPS egg-hunts and even apps that have been created with similar objectives. With a bit of creative thinking (and probably a lot of time!) you could even arrange one yourself for your fleet team! You could think about GPS trackers to find single, pinpointed locations where to hide eggs or even plan for precise routes to be followed, with eggs to be found at the end of them—the best measurement of drivers' performance in terms of safety and fuel consumption would decide the winner.
But Easter is not only a time for celebrations, egg hunts, welcoming in spring and so on, for some fleet managers it is actually time to work as well as for those who drive; and due to the break it can become hectic as roads will probably be quite busy over the Easter weekend. This is the occasion once again to remind those on the road to practice safe driving.
In any case, whether you are a fan of egg-hunts or not, if you are a fleet manager there is probably only one way you can fully enjoy your Easter—by having the peace of mind that vehicles and staff are under control with fleet management software and gps trackers.