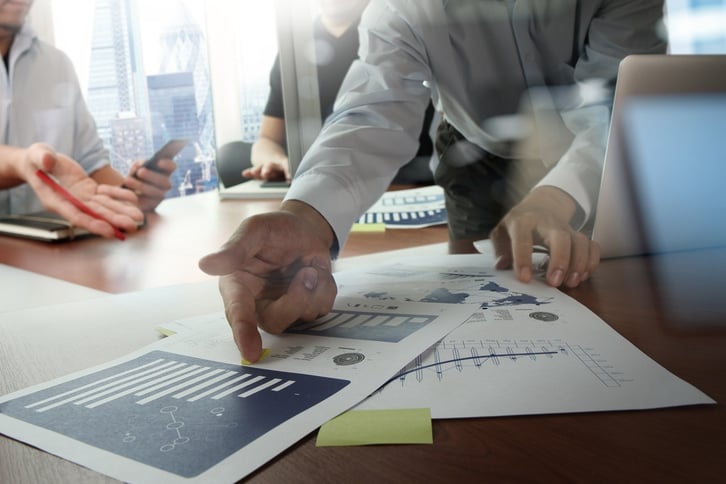 Fleet managers and professionals operating vehicles should really never ease up. If on one hand we have previously clarified the reasons why such professionals should not be afraid of technology replacing them, but rather use it as a friendly tool, on the other hand we consider it necessary for fleet managers to adopt certain skills, evolve in the profession and be as innovative as possible to remain competent.
What, according to the current scene, are the things fleet managers should be looking to do in order to operate their fleets successfully?
In this blog post we have selected three that could really make a difference—let's review them together!
1. Advanced fleet data
We are way pass the time of annotating fuel data and fleet vehicle registration numbers into a spreadsheet: it is not reliable and whoever is responsible for it might be prone to mistakes. Monitored vehicles generate a lot of data that can be converted into advanced reports and analytics, which deliver insights about different aspects of a fleet, from area of work to driver behaviour, from fuel consumption to maintenance processes. Wise fleet managers have always updated data available to provide reports for intelligent decision-making.
2. Integration of fleet with company departments
A fleet is no longer separated from the other departments of a company, technology is helping to connect fleet performance and tasks scheduling, but a fleet manager today is also expected to use his abilities to help the financial side of the company and to look for new business opportunities that could be disclosed by fleet management software tools.
3. Evolution of risk management practices
Fleet safety is paramount for the development of any business reliant on the operation of vehicles, for the protection of road users and the team involved. Fleet safety practices today have evolved to better detect risk patterns, and the range of concepts involved vary from the use of telematics and other technology to driver training and the use of updated safety devices and security systems. Wise fleet managers have to keep up-to-date with these new practices and use them to better manage risks in a fleet.